Kelly is a Mindset Empowerment Coach, Pharmacist and Best Selling Author specializing in natural anxiety relief. She is the author of, Don't Tell Me To Relax, host of the Rebel Whitecoat Podcast, and creator of her program, Limitless.
Kelly combines her pharmacy knowledge with her love for natural medicine and helps ambitious women lower anxiety, manage stress, and recover from burnout without lowering their standards for their business or personal life.
In this week's Accelerated Health radio episode, we discuss all things related to mental health — the causes and natural solutions to anxiety, depression and other mental issues.
Thanks for Listening!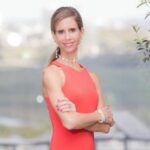 Sara Banta is a Stanford University Graduate with a Degree in Economics and Psychology, and a certified Natural Supplement Expert & Graduate of the Institute for Integrative Nutrition. Sara is the Founder of Accelerated Health Products and host of the health & wellness podcast, Accelerated Health Radio.