Pathways to Family Wellness is a podcast as well as a quarterly print and digital magazine whose mission is to support you and your family's quest for wellness.
In this interview, I had the pleasure of sitting with Brendan Riordan of Pathways to discuss my top tips for raising kids in this world which seems to be more difficult than ever.  We talk about the numerous toxins and threats to a child's life that we are able to combat with simple tactics. Enjoy!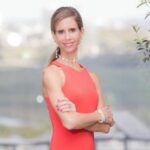 Sara Banta is a Stanford University Graduate with a Degree in Economics and Psychology, and a certified Natural Supplement Expert & Graduate of the Institute for Integrative Nutrition. Sara is the Founder of Accelerated Health Products and host of the health & wellness podcast, Accelerated Health Radio.