Last week I had the honor of being interviewed live on Facebook by John White of SAMA in Beijing. We discussed the health benefits of silver, the Ketogenic Diet and Keto Shake as it relates to disease. We also touch on my Detox protocol and how to protect your Immune System naturally.
In case you didn't get a chance to watch on Facebook, I wanted to be sure to share it with you! Click the play button below to watch.
SAMA Episode 31: Natural Remedy to Detox and Rebuild the Immune System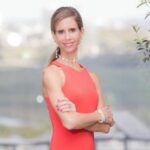 Sara Banta is a Stanford University Graduate with a Degree in Economics and Psychology, and a certified Natural Supplement Expert & Graduate of the Institute for Integrative Nutrition. Sara is the Founder of Accelerated Health Products and host of the health & wellness podcast, Accelerated Health Radio.