Learn about how to flush your liver to enhance your health with Sara.
In this video, Sara discusses:
Why Liver Flushes are important 3-4 times a year
Signs That your Liver Needs Support
The WRONG Healthy Foods for the Liver
How To Reverse Liver Back Up
What's included in the Liver Flush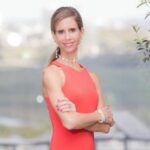 Sara Banta is a Stanford University Graduate with a Degree in Economics and Psychology, and a certified Natural Supplement Expert & Graduate of the Institute for Integrative Nutrition. Sara is the Founder of Accelerated Health Products and host of the health & wellness podcast, Accelerated Health Radio.